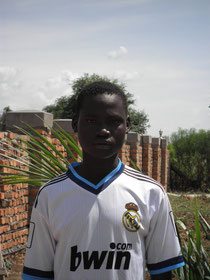 Michael is 17 years old, he is a total orphan and stays with his younger brother at his uncles home. After primary 7 his desire was to make a 3 years course for carpentry.
Since the beginning of February 2013 Michael is at Technical school in Wera and there he learns all the vocational skills he needs for this job. Apart from tuition fees Michael got all the necessary tools and his school uniform were provided with TEPACYO. 
In November 2015 Michael has successfully finished his education. Now he works as a carpenter. TEPACYO wishes him all the best.