Access to safe water in Katakwi District in North Eastern Uganda is estimated at 46% in rural areas and 85% in urban centres. The functionality of water sources ranges from 30% to 80%. The main sources of water are unprotected wells \ springs, swamps and boreholes. The spring and swamps dry up during the dry season leading to reliance on boreholes as the main source of water. In Usuk, Ongongoja, Ngariam and Palam sub counties, our target areas, there is an average of one borehole per village leading residents especially children walking on average of 8 kilometers and the time spent by in collecting water is 2 to 3 hours due a long queues. The result effect is use of unsafe water, leading to prevalence of water borne diseases (diarrhoea, dysentery, typhoid).
Although boreholes are the main sources of safe water, most of them are not functional. Baseline survey carried out bei TEPACYO in the target communities in March 2014 showed that only 30% boreholes were functinal because of overload and poor maintenance. There is thus need to support communities to maintain and repair boreholes in order to improve access to safe water and personal hygiene.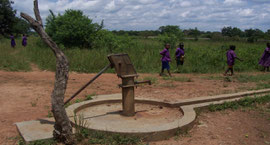 A none functional borehole of Okocho Primary School. It has broken 7 months ago, over 850 children enrolled in the nearby school walk 4 kilometers to search for drinking water.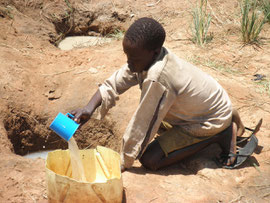 Boy fetching water from a dirty well in Atira village, Okwamomwar parish, Palam Sub county.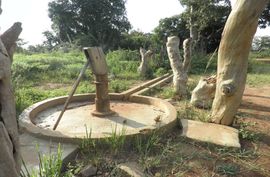 One of the broken boreholes in Ongongonja, which has stayed for long without being repaired and yet it serves over 1,300 people.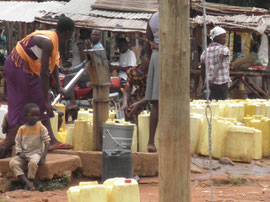 Only one borehole located in Usuk trading carry out a rapid assessment of boreholes and other water sources in targeted schools and surrounding communities.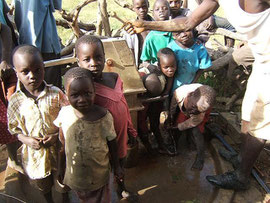 Community borehole being repaired to increase access to safe water in Atira village, Palam Sub county.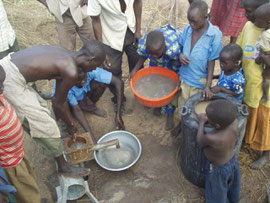 Community members providing support to a technician repairing borehole in Atira village, Palam Sub county.